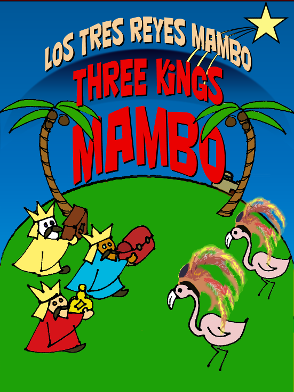 'Twas in the Moon of Wintertime
SSAATBB – unaccompanied

Choral Score - $1.95
A haunting unaccompanied setting of the Huron Indian carol. Telling the story from an indigenous people's perspective, "'Twas in the Moon of Wintertime" is full of native indian imagery: a lodge instead of a manger. Hunter braves instead of shepherds. Chiefs instead of Magi. The alto solo represents the storyteller, the wise elder of the tribe. A "choir of angels" with Soprano and Tenor serves as counterpoint to the strong final stanza sung by Alto and Bass with a subdued and uplifting ending.
Be at Peace,
O Mother of God
SATB, keyboard or orchestra
Choral Score - $1.95
Full Score and Parts - $39.95
With text and music by Michael E. Ekbladh based on Luke 1:26-38, this expressive and lyrical piece conveys the fear and peace experienced by the "Mother of God" and her encounter with the angel Gabriel. True peace is the absence of fear. Appropriate for the Feast of the Annunciation (March 25) and Advent or Christmas. "Peace. Be at peace, O Mother of God. Your child will be called Emmanuel. Rejoice and be glad in the Son of All. Sing, "Alleluia!" LOVE to your Holy child."
VISIT OUR COMPANION WEBSITE