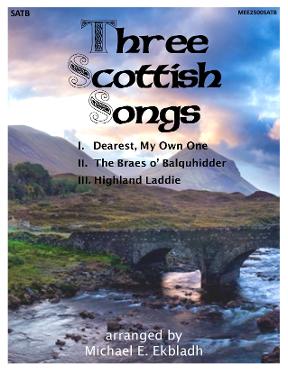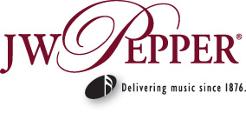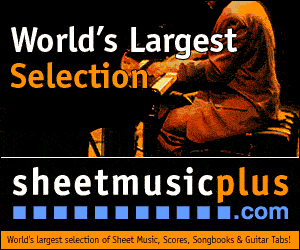 available for
SATB, TTBB, SSAA and 2-Part choir
Orchestra and Band settings of the accompaniment coming soon.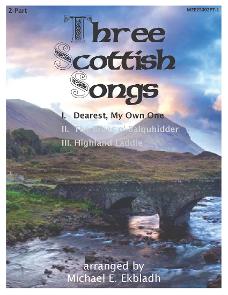 Originally composed as a wedding march and inspired by Scottish Folk singer Donald Ross' recording on his 1962 album, Songs of Gaeldom, vol. 2; Dearest tells us a story about remembering love's past, "rambling the woodlands" during the days of horse and carriage This setting of the old Gaelic love song "Cailin mo rùin-sa" is ethereal, as if seeing memories through a mist.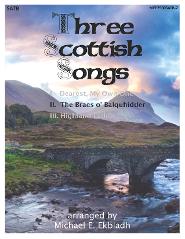 Balquhidder is an imaginary tale of the early love between the famous Rob Roy MacGregor and his wife, Mary Helen. Rob Roy is sometimes called the Scottish "Robin Hood." So, a "lovely lady Mary" suits the story quite well. You can just hear him beacon to her, "Let us go, lassie, go, tae the Braes o' Balquhidder."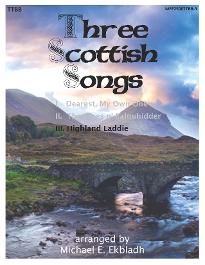 Highland Laddie tells the tale of the Jacobite Risings between 1688 and 1746. Through the song we see the Highland soldier marching off in his bonnet blue, tartan plaid, and highland trousers. Until 2006, this tune was the song for Scottish regiments. The new regimental song, "Scotland the Brave," can be heard quoted briefly as an interlude. Laddie comes to a near frenzied ending as a glorious salute to all Scottish Regiments.